Endless Design Possibilities
Infinite designs for your boat are now within your reach with boat vinyl wrap. State-of-the-art vinyl coatings allow you to transform your boat in just days.
Update your boat hull and interior colours. Refurbish tired paintwork or refresh interiors without costly refits. Proudly display your commercial branding or sponsorships.
Revel in a custom design that demands attention at the ramp and on the water. Achieve a unique finish not possible by painting through colour transforming film, satin, matte, metallic finishes or textures. Whatever your design inspiration for your boat, we can help you achieve it.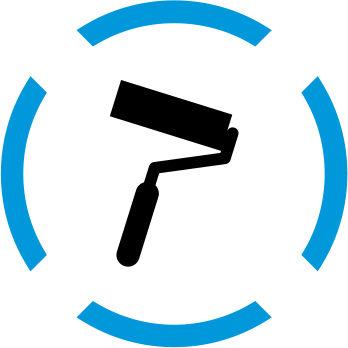 Minimal Maintenance
Boats are made to be enjoyed, and not spend weeks in dry dock with never ending polishing, buffing and repaints.
Wrapping your boat protects it from the harsh elements, resisting fading and damage. Maintenance is as simple as a quick wash down with soap and water to keep your brilliant gloss finish – no buffing needed!
If your boat wrap needs repairs, these can usually be completed on the water through applying a simple patch to the area. Repairs take minutes and are a simple DIY project without any downtime to the boat or dry docking required.
Cost Effective
Premium marine vinyl wrapping is approximately one-third of the cost of painting and can be completed in days not weeks, without the need for tenting or masking up. That means less time on the dock and more time in the water.
Unlike paint or cheaper wrap vinyl, when you want to update your boat, our innovative wrap simply and easily peels away, leaving your original pristine surface beneath. No scraping, sanding or repainting needed!
This means you can afford to regularly change the look of your vessel to suit changes in sponsorship, easily rebrand a fleet, adjust to design trends in hull colours or simply prepare your boat for maximum return when selling.
Ultimate Customisation
A vast range of colours and finishes available including custom designed with your branding or graphics.
Fast Application
Your vessel can be transformed in days not weeks. Cut down on hard stand time and boat lift costs.
Simple Repairs
Scratches and dents are simply and easily repaired in minutes – no need to rewrap entire surfaces.
Increase resale
Ensure your vessel looks at its peak when selling. Either return to original or spruce up the design.
Easy Maintenance
No buffing or polishing required! A simple wash with soap and water is all that is needed.
No environmental restrictions
No spray booths or tenting required because no carcinogenic and volatile compounds are used.
Easy Removal
When finished, our premium wrap is easy to remove with no damage to the original paintwork and no glue removal.
Durable
Resistant to most petroleum based oils, greases and aliphatic solvents, as well as most mild acids, alkalis and salts.
Cost Effective
Costs are generally 1/3 compared to repaints and refits, without compromising on durability.
Superb Finish
Vinyl is smooth, fade resistant and does not go cloudy. No blooming, blushing or orange peel effect.
Safe
Marine grade vinyl is a fire retardant and self-extinguishing paint replacement ideal for all vessels.
Protection Plus
Marine wrap is UV resistant and protects your paint and gel coat surfaces from wear and tear.